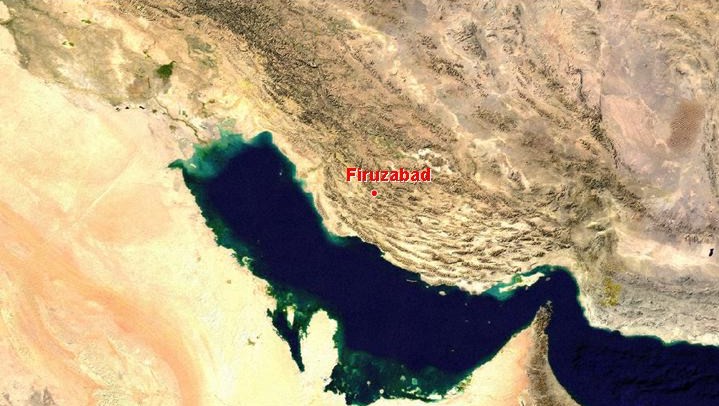 Firuzabad, in south-western Iran, became important in the 3rd century AD at the beginning of the Sasanian period.
It lies halfway between the heartland of the old Persian empire around Persepolis and the ports on the northern shore of the Persian Gulf. See Bushehr.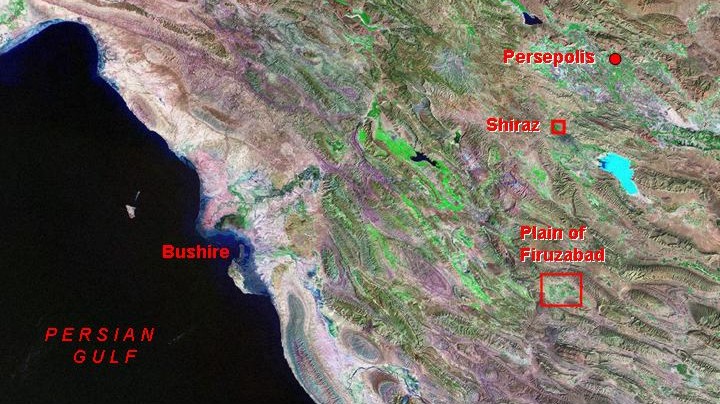 The Plain of Firuzabad provided an agriculturally producive area in a strategic position, as trade in the Persian Gulf was growing.
The Plain of Firuzabad is a small but exceptionally fertile and well-watered.
It occupies an intermontane basin between the ridges of the Zagros, within which a large alluvial fan has accumulated. There are important rock-reliefs where the river cuts through the mountains, celebrating victory over the preceding Parthian dynasty, centred in the north of the Empire and much influenced by the classical civilisations of the Mediterranean.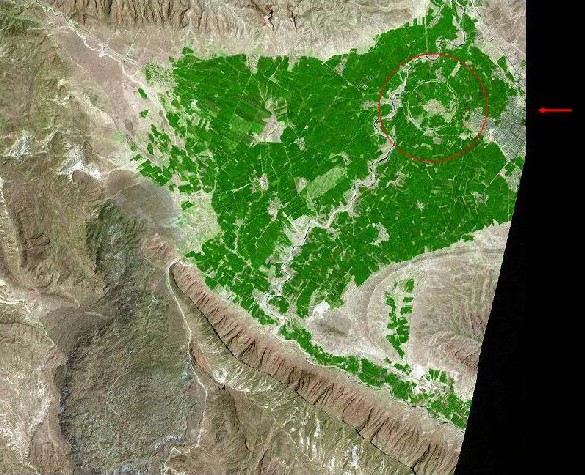 A site at the head of the Plain was chosen by Ardashir I (AD224-41), founder of the Sasanian dynasty for a new, circular city.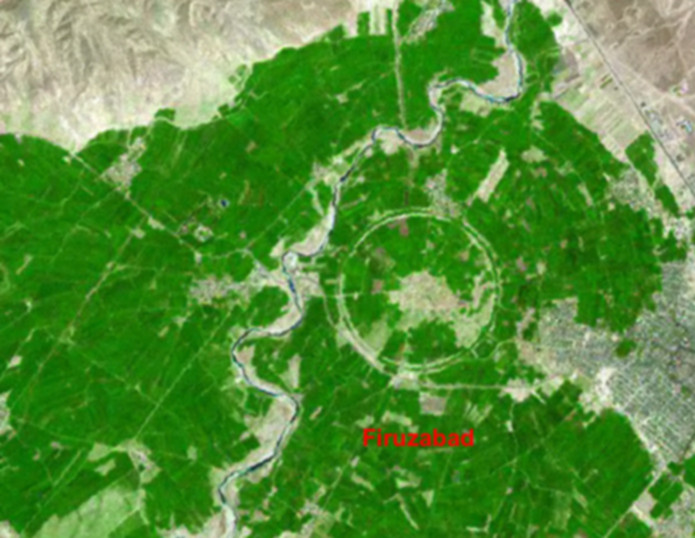 Two huge double ramparts of clay form a perfect circle around the city, nearly 2 km in diameter, visible in this Landsat 7 image with 15m resolution.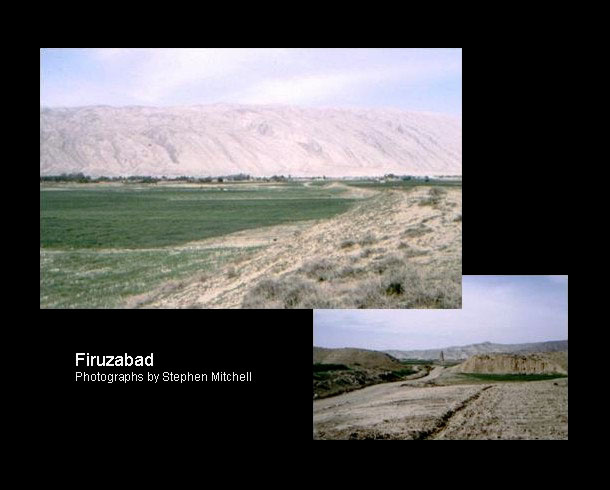 The sharply contrasting plain and surrounding mountains, with the ramparts of the Sasanian town. See: Stephen Mitchell's website.
Referenced sites
| Site Name | Country | Latitude | Longitude | OpenAtlasID |
| --- | --- | --- | --- | --- |
| Firuzabad | ir | 28.852465 | 52.53 | ir/firuzabad |