On 26th May 2021 the University of Sheffield's Department of Archaeology (which has hosted the ArchAtlas website since 2005) was informed by the university's senior management that they intend to dismantle the department. Only one or two areas of activity (specifically Cultural Heritage and Human Osteology) would be retained and subsumed in other departments, such as the Management School and the Medical School. It seems very doubtful that these areas could thrive once divorced from their current context embedded in archaeology, and this is effectively a closure of the archaeology department.
The Department celebrated its 50th anniversary in 2015, and until a few years ago it was one of the largest archaeology departments in the UK. It continues to have an extremely high reputation both in the UK and abroad, and is one of very few archaeology departments that has long successfully integrated science and humanities in its research and teaching. The prospect of the discontinuation of archaeology as a coherent subject at Sheffield has been greeted with dismay by all former and current staff and students, as well as by very many others all over the world.
The decision still has to go before the University Senate (on 23rd June), which has an advisory role only, and to the University Council (on 12th July) which will make the final decision.
Please consider signing the petition:
Further information about can be found at: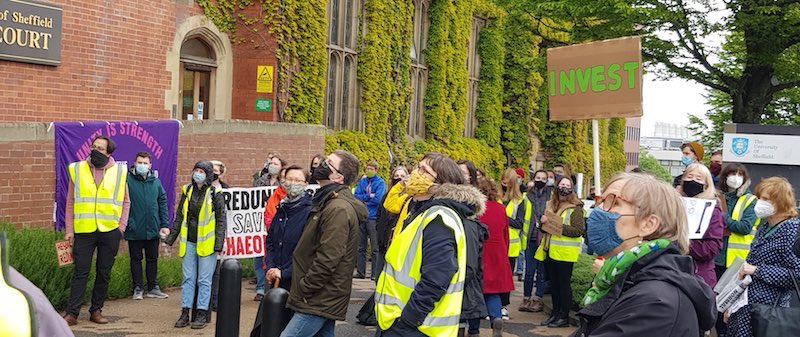 Reports in the media:-
Commentary about the closure in context:-