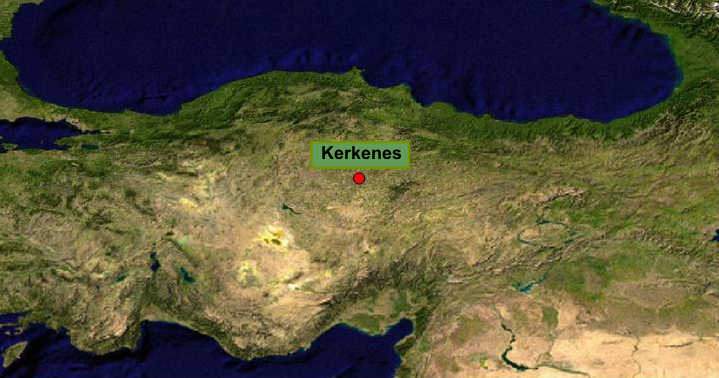 Kerkenes is a major Iron Age (Phrygian-period) fortified city on a hilltop in central Turkey.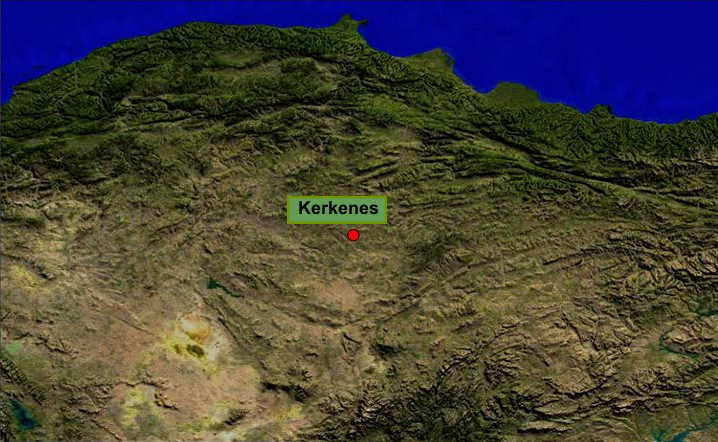 It commands a strategic crossing-point of east-west and north-south routes. (Blue Marble draped on 1km DEM).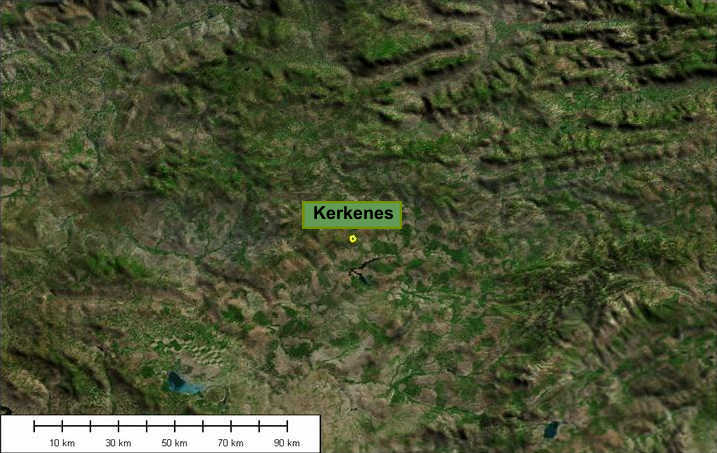 It sits on the border between the undulating and relatively dry terrain of central Anatolia, and the wetter and more rugged country to the north, with routes leading to the Black Sea. The yellow line indicates the actual outline of the site.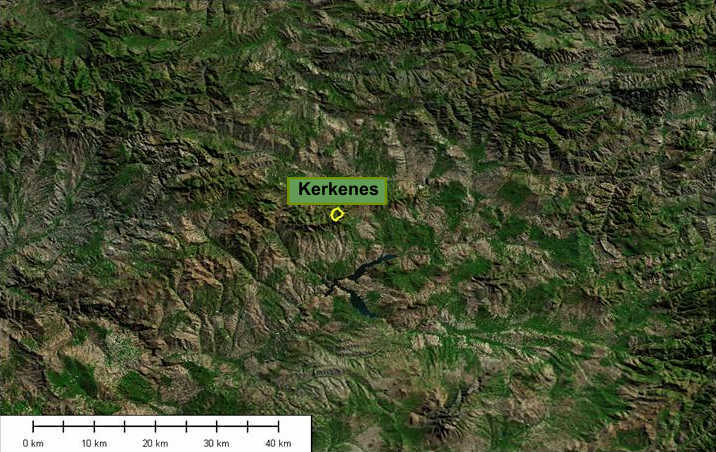 The site is set on an east-west ridge separating the Yozgat valley from the plains to the south.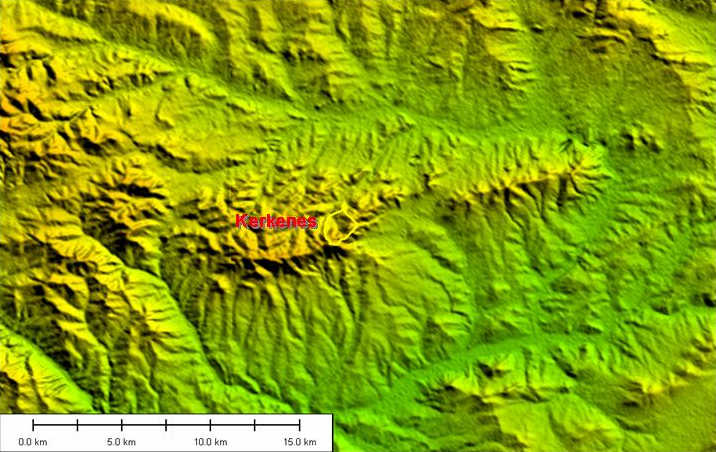 The site immediately overlooks a pass through the ridge.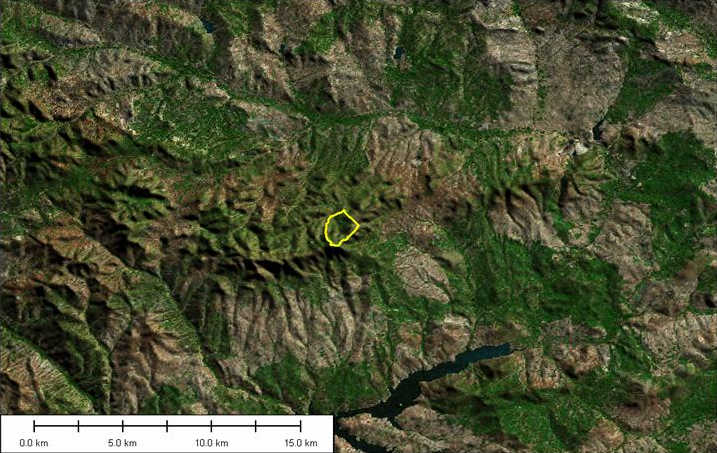 A massive wall encloses the area between several peaks and ridges, including one fortified flat peak, (Kale), with an area of occupied flat land in between.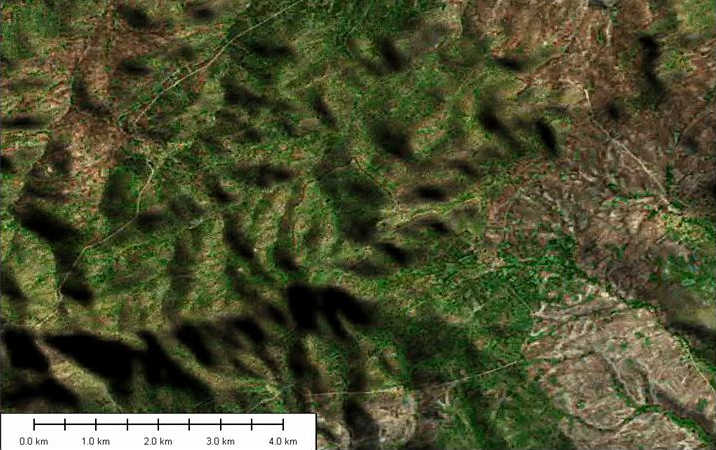 The walls themselves are visible on Landsat 7 imagery (thin reddish line enclosing the green basin in the centre of the image). 'Seven kilometers of strong stone defences, pierced by seven gates, enclose 2.5 km2.' (Geoffrey Summers).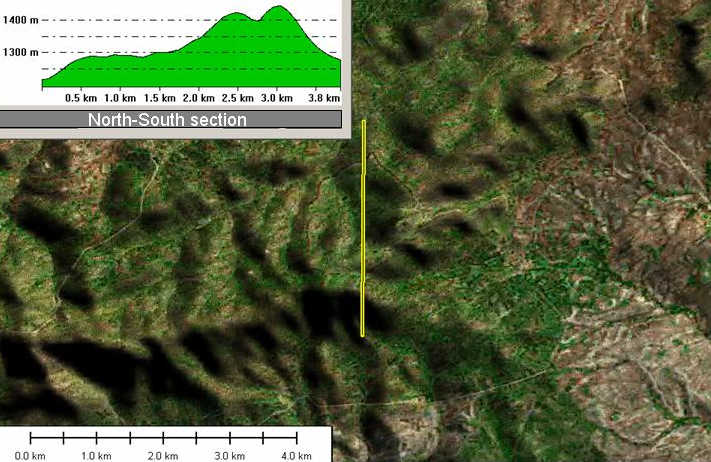 Section showing the rugged topography of the site (N-S).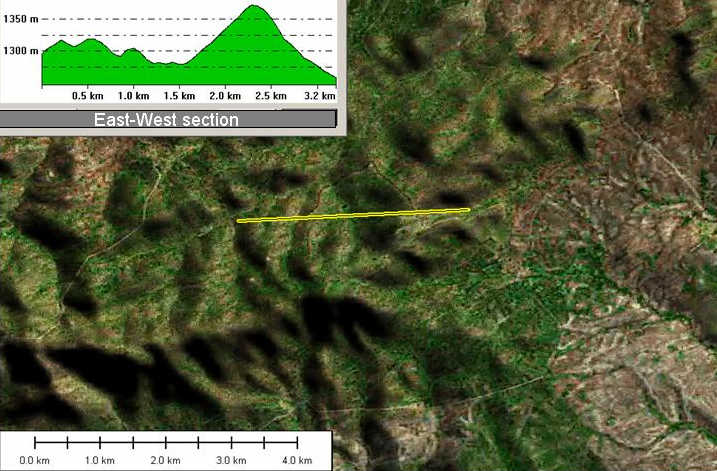 Section showing the rugged topography of the site (E-W).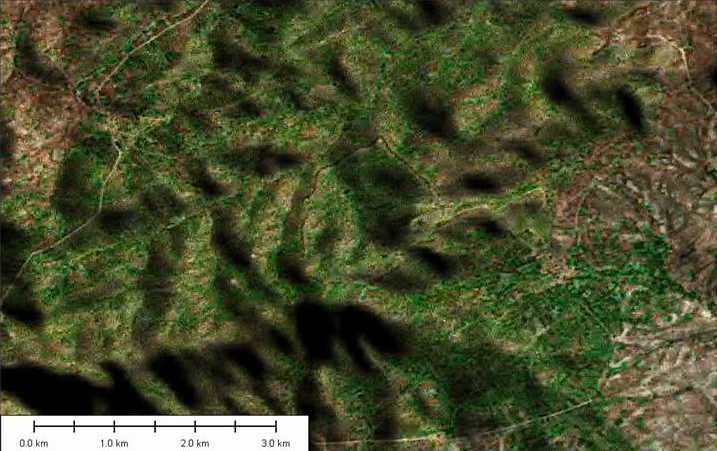 The city was occupied for a relatively short time before being completely abandoned, leaving a remarkable urban ìfossilî of the earlier first millennium BC.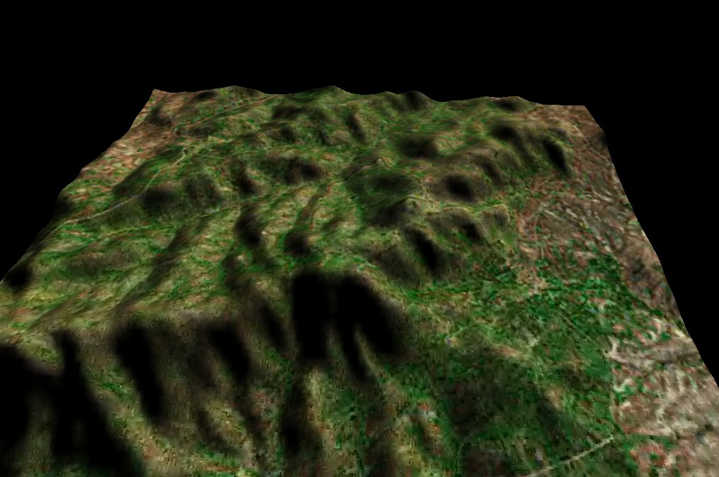 This 3D view, looking north, indicates its spectacular setting.
Referenced sites
| Site Name | Country | Latitude | Longitude | OpenAtlasID |
| --- | --- | --- | --- | --- |
| Kerkenes | tr | 39.749092 | 35.066066 | tr/kerkenes |