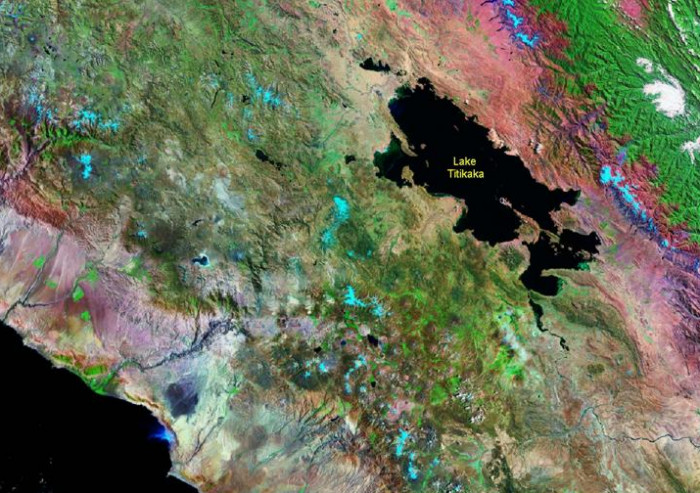 Lake Titicaca occupies the centre of the mountain chain, between the Cordillera Oriental and the Cordillera Occidental, at the northern end of the intermontane plain of the Altiplano. Tropical vegetation to the east contrasts with the aridity of the Pacific slopes to the west, with their striking patches of irrigated land.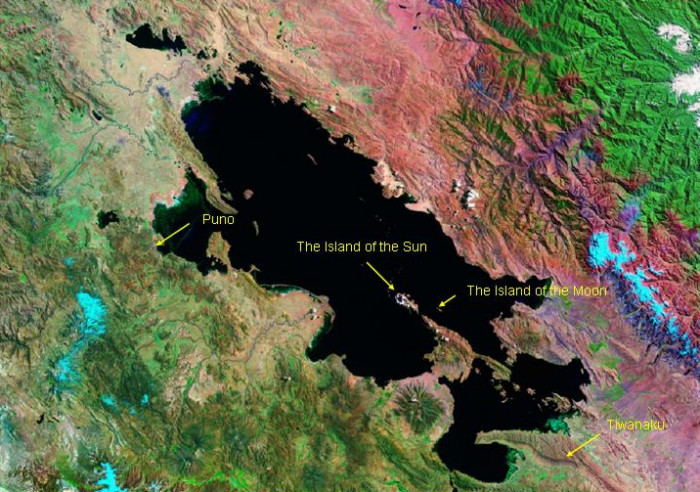 A closer view of Take Titicaca shows the positions of the urban centres of Tiwanaku and Puno, and the sacred Islands of the Sun and the Moon.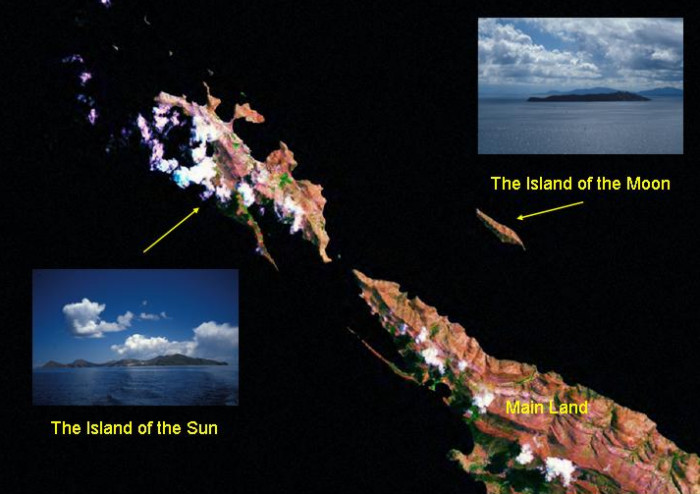 Landsat image with inset views showing the Islands of the Sun and Moon and the peninsula which projects into the southern end of Lake Titikaka.
Referenced sites
| Site Name | Country | Latitude | Longitude | OpenAtlasID |
| --- | --- | --- | --- | --- |
| Lake Titikaka | pe | -15.897 | -69.284 | pe/lake_titikaka |