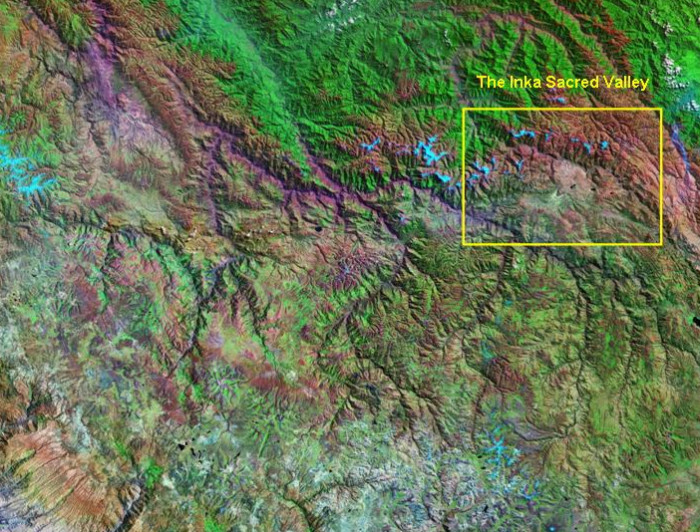 Towards the northern edge of the Altiplano, just touched by tropical rainfall and drained by the headwaters of the Amazon, is the Sacred valley of the Inkas with the imperial capital at Cuzco and the famous site of Machu Picchu.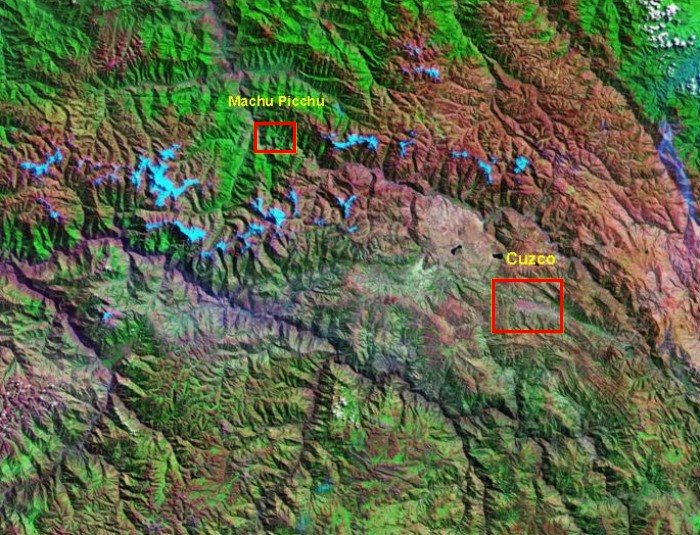 The "Sacred Valley" consists of two parallel valleys, that of the Urubamba (drained by the homonymous river) to the north and a valley to the south drained by two rivers: the Huatanay to the east, and the Anta (a tributary of the Urubamba River) to the west, almost linking the two valleys.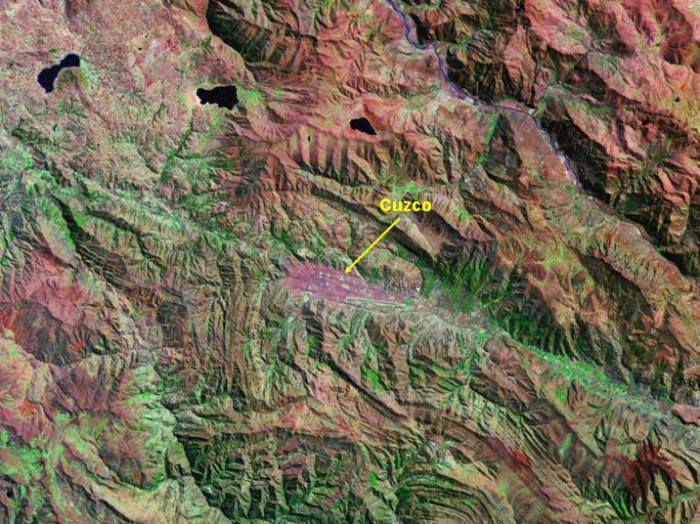 Cuzco occupies a relatively narrow east-west valley, constrained by hills on either side.
With the hilltop fortress of Saqsaywaman, the layout of Cuzco resembles a puma.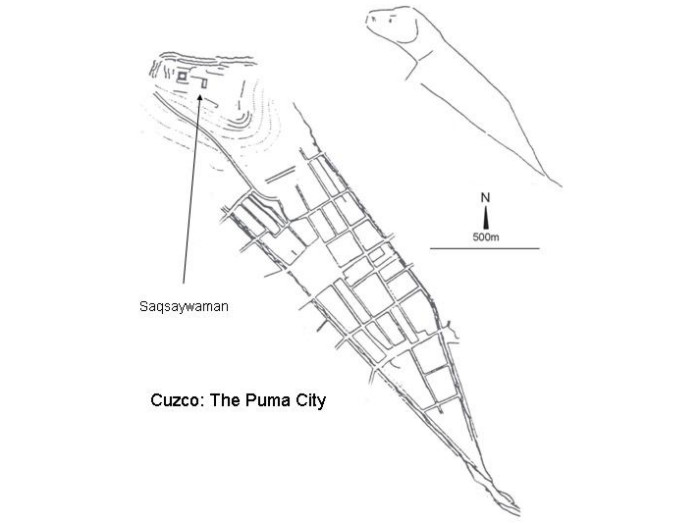 The street-plan of Cuzco shows its puma-like layout, with its fortified 'head' containing the military and administrative nerve-centre (Menotti 1998)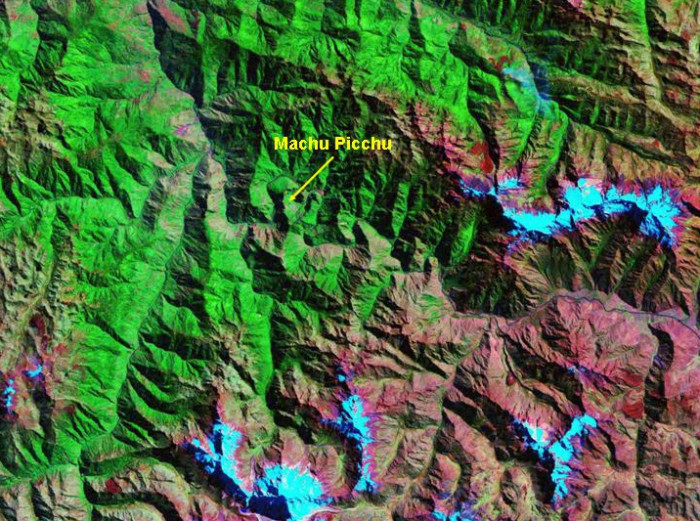 Machu Picchu is located at the top of a peak within an incised bend of the river Urubamba, dominating this twisting artery of contact with the lowland world.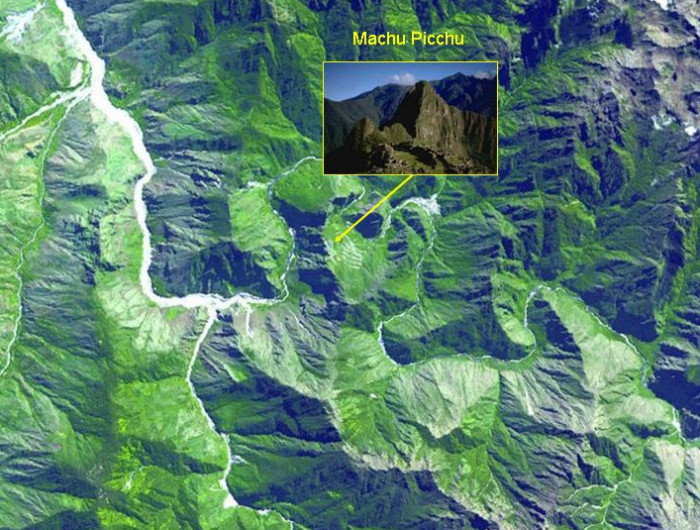 The location of Machu Picchu (view, inset) and its relation to the river Urubamba is clearly visible in this ASTER image. Click here for an external link to a 1m resolution QuickBird image of Machu Picchu.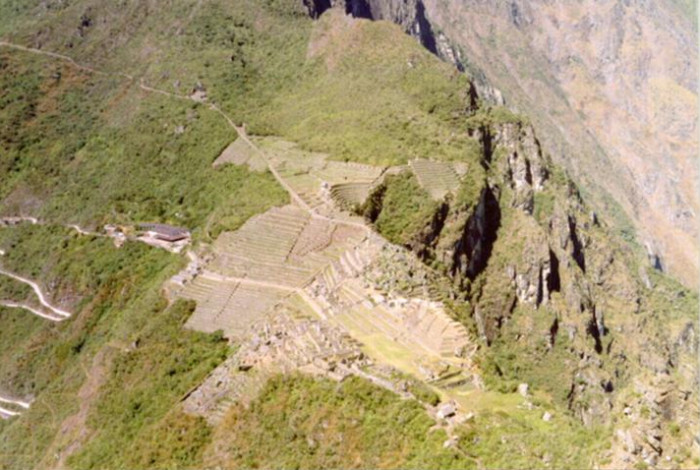 Machu Picchu photographed from the top of the Huayna Picchu.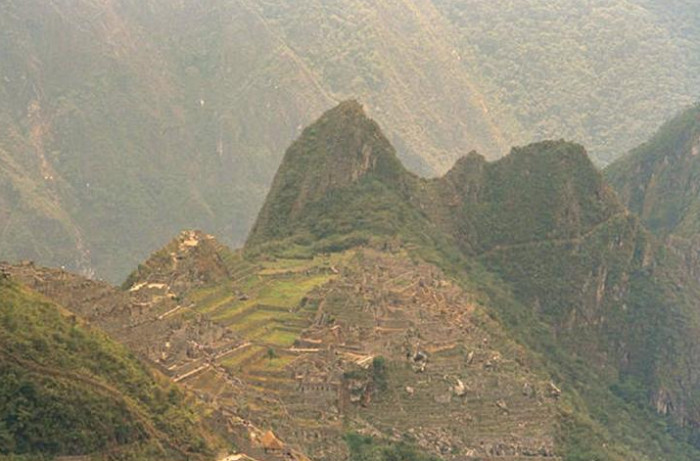 Machu Picchu photographed from the Inka trail before entering the Citadel.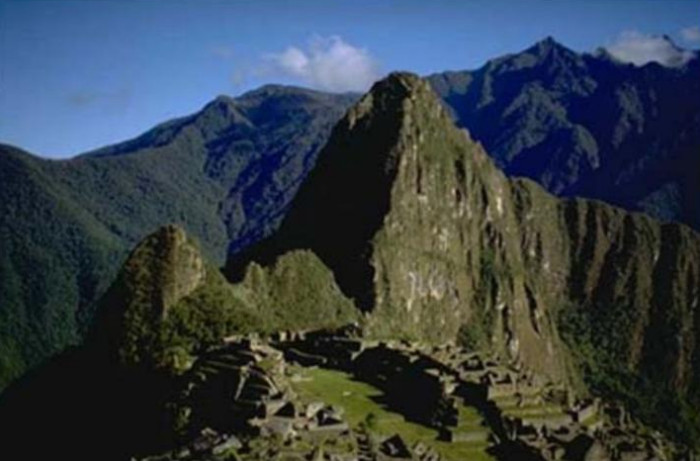 Machu Picchu photographed from the restored thatched house.
Referenced sites
| Site Name | Country | Latitude | Longitude | OpenAtlasID |
| --- | --- | --- | --- | --- |
| Cuzco | pe | -13.522134 | -71.983346 | pe/cuzco |
| Machu Picchu | pe | -13.163344 | -72.546192 | pe/machu_picchu |