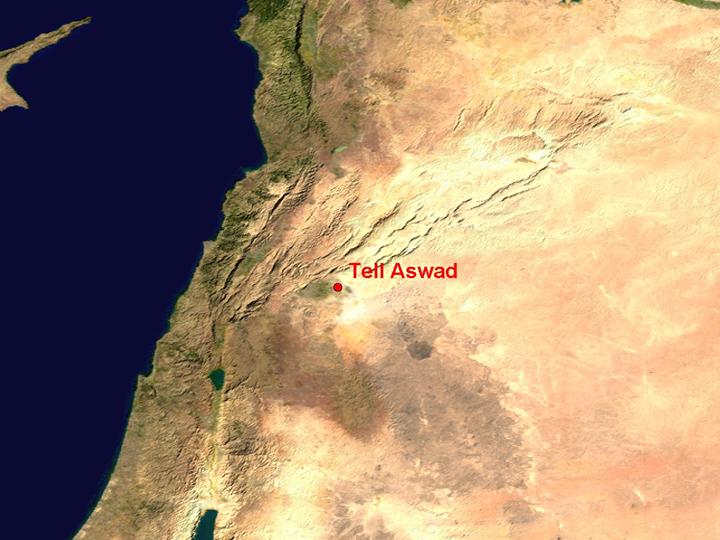 Tell Aswad, near Damascus, occupied an important position in a fertile plain on the route between the Jordan valley and the Middle Euphrates.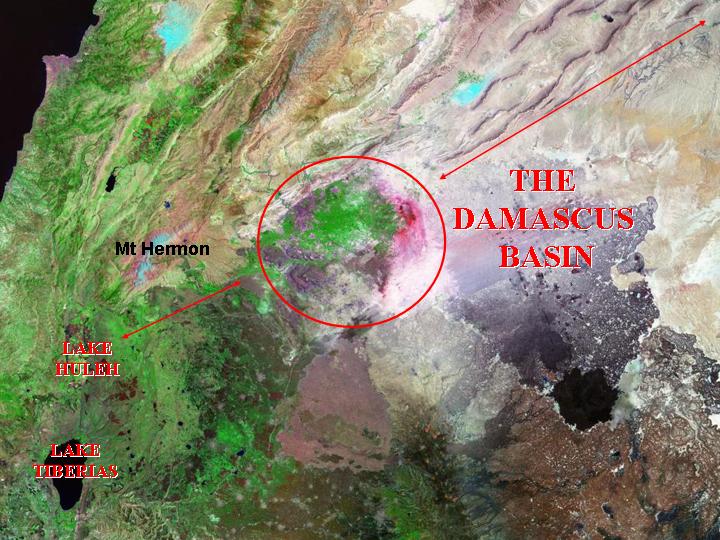 Like Jericho in the Jordan valley, Damascus represents the outlet of waters from the coastal mountains into an otherwise dry area in their eastern rain-shadow, and as such provides an important oasis sustaining traffic across the interior of Syria, and linking it to the Jordan valley and the coast.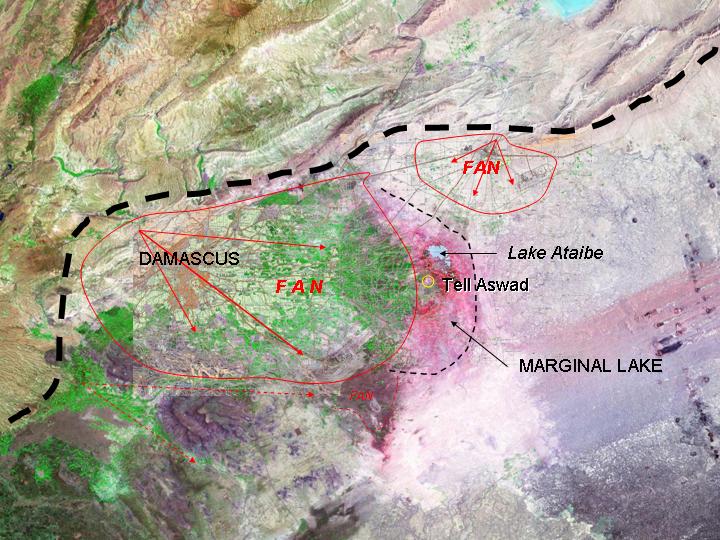 The major rivers of Damascus (the Abana and the Pharpar of the Bible) have built up a major alluvial fan with an extensive backswamp area which formed a large lake in early Holocene times, overlooked by Tell Aswad.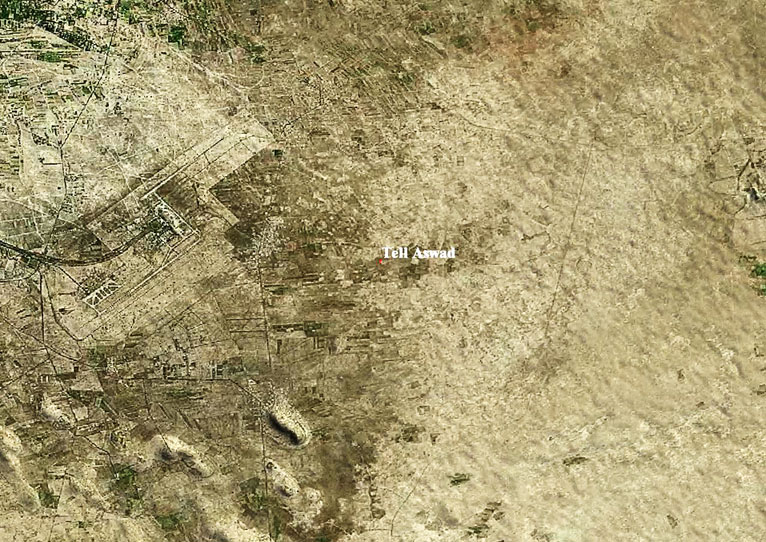 To the east of the modern airport, on the margins of a former lake, Tell Aswad is a barely perceptible mound, which nevertheless provides evidence of humankind's first steps towards farming. See The Origins of Farming.
Referenced sites
| Site Name | Country | Latitude | Longitude | OpenAtlasID |
| --- | --- | --- | --- | --- |
| Tell Aswad | sy | 33.404304 | 36.550214 | sy/tell_aswad |